Here is another one of my top 5 best strategies I have used with clients. These are my own unique strategies I created by combining some of the most effective coaching and counselling techniques I have worked with over the years.
This strategy is one of my favourites and one I found very helpful when I was going through seasons of adversity, change and loss in my own life. It seemed that problems surrounded every area of my life to the point they were consuming me, and I felt totally overwhelmed. I was desperate for something that would help me cope and give me the strength to face the world. And so evolved this strategy which I call "Miracle Moments"
No doubt you have heard the well-know quote about how there is an opportunity hidden inside every crisis.
Really? Can that be for real?
At the time of the crisis, it certainly doesn't seem like there is anything positive to be gained from the chaos and pain.
Every change we encounter seems to bring some degree of loss and grief. But loss also represents the start of something new and opens the door to new possibilities.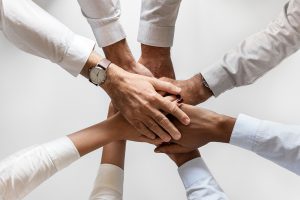 This little technique that I am about to share with you helped me to lift my head up and open my eyes to the possibilities during the difficult and challenging times. It brings a new way at looking at an old situation, and gives options when there appear to be none. It is a great tool for anyone experiencing transition, disruption, loss and change in their life.
It is an exercise to really get you thinking outside the box – even if you don't consider yourself the creative type. There are 12 little prompts to help you focus and gain awareness of the way you are reacting to the challenge – in what you say and think and do. It helps you tap into your emotions and the role they play, as well as your mindset.
One of my clients – I will call Nicky, used this tool when she had been made redundant. She felt like her world had collapsed and was stressed and worried about what her future would hold. She reached out for help to regain control over her career path and gain the confidence she needed to take the right moves forward
I gave Nicky the Miracle Moments tool and we worked on it together – It was an absolute pleasure to watch and hear Nicky slowly reframe the redundancy and take forward steps in a new career direction that fulfilled and satisfied her core values, while entwining with her identity. She came to see that the loss of her job also represented freedom and a new and exciting chapter in her life.
"Problems are only opportunities in work clothes."       —Henri Kaiser
It has been said that the real problem is the way we see the problem. Our life is full of opportunities and possibilities, but we need to change our attitude and the way we see our problems.